Mighty Food Farm
Mighty Food Farm, is a certified organic vegetable farm located in Shaftsbury, Vermont. Lisa MacDougall is the owner and grower. We provide our community with organic, nutrient produce each year. We love growing food for you and your loved ones. Email [email protected] for questions regarding CSA. Please read the information in this section and in the pick up locations section. We love to grow food and hope you will join us! Read below about Share Season, Sizes, CSA Share examples, How the CSA works, and how pick ups work. Mighty Food Farm, Shaftsbury VT (year-round) Friday 3 PM- 6 PM Saturday 10 AM- 1 PM Sunday 10 AM - NOON, for winter CSA only.
Spring has Sprung at Mighty Food Farm. Even with the cold temps we have been planting inthe tunnels and greenhouses - over 1,400 bed feet of lettuces, kale, chard, spinch, radishes, and more seeded and transplanted. Mighty Food Farm is a certified organic mixed vegetable, strawberry, herb, bedding plant, and flower operation. We are committed to growing food in harmony with our environment for people of all socioeconomic levels. Please conatct us if you have questions! We are now accepting memerber for the 2017 CSA season! The Mighty Food Farm is an organic CSA (consumer supported agriculture) in Pownal, VT. Please consider joining us! Telephone: (802) 823-0102 Mighty Food Farm retails produce through a year-round CSA and through farmers' markets in Bennington and Dorset. The farm also sells to office cafeterias near New York City and local co-ops and restaurants. Lisa and her employees re-assembled their seven greenhouses on the new land.
October is the time at Mighty Food Farm when we race the weather to get the crops out of the ground. With frost a reality and the freezing of the ground impending, our days are spent harvesting vegetables for winter storage and filling our coolers and root cellar with the year's abundance. Mighty Food Farm (Fri Sat) Fridays 3-7 p.m. and Saturdays 9-1 p.m. Contact: Lisa MacDougall Phone: 802-823-0102 Address: 549 A Cedar HIll Rd Pownal, VT 05261 Williamstown, First Congregational Church (Mon) Come pick up right in downtown Williamstown at the Church! You get to choose your produce! Other items will be available for slae. ... Loading... Powered By
The Mighty Food Farm is an organic CSA (consumer supported agriculture) in Pownal, VT. Please consider joining us! Telephone: (802) 823-0102 Login with Facebook. or. Login with Email Mighty Food Farm donated over 12,000 pounds of fresh produce to The Kitchen Cupboard food pantry in Bennington last year, meeting a growing need for healthy supplemental nutrition in southern Vermont. When MacDougall first came to this area, she found an unmet market for locally grown organic produce. The quality, diversity, and dependability ...
Mighty Food Farm serves retail farm stand, farmers market, CSA, and wholesale customers. "It was 10 years of just slogging through the process every time we had to pack out at our prior location." says MacDougall, "It's what we do all of this work for, to bring fresh, awesome produce to our customers. Mighty Food Farm is a diversified organic farm located in South Shaftsbury, VT. Soil health is our passion; growing food for our community is our purpose. (2) We are a certified organic veggie, strawberry, and bedding plant farm located in the beautiful Shaftsbury Hills. 2017 will be our 11th year in production. The ability to select among these sizes is another great feature of Mighty Food Farm, since many CSA's offer one size only. The small (5 items a week) is great for families who just want to try it out or who only eat a few vegetables, or for a single adult. Medium (10 items) is perfect to fill a small family's diet with fresh vegetables, and ...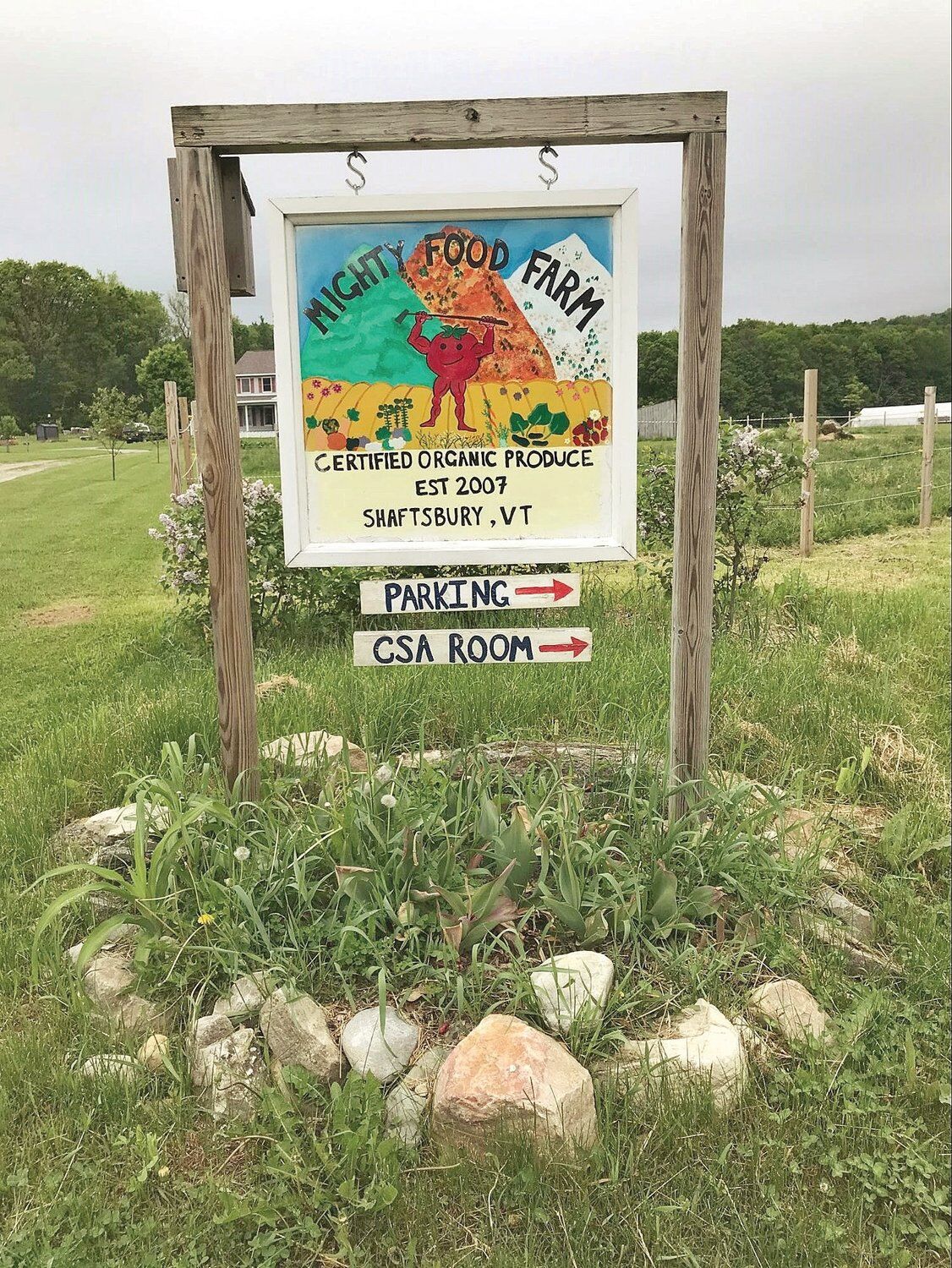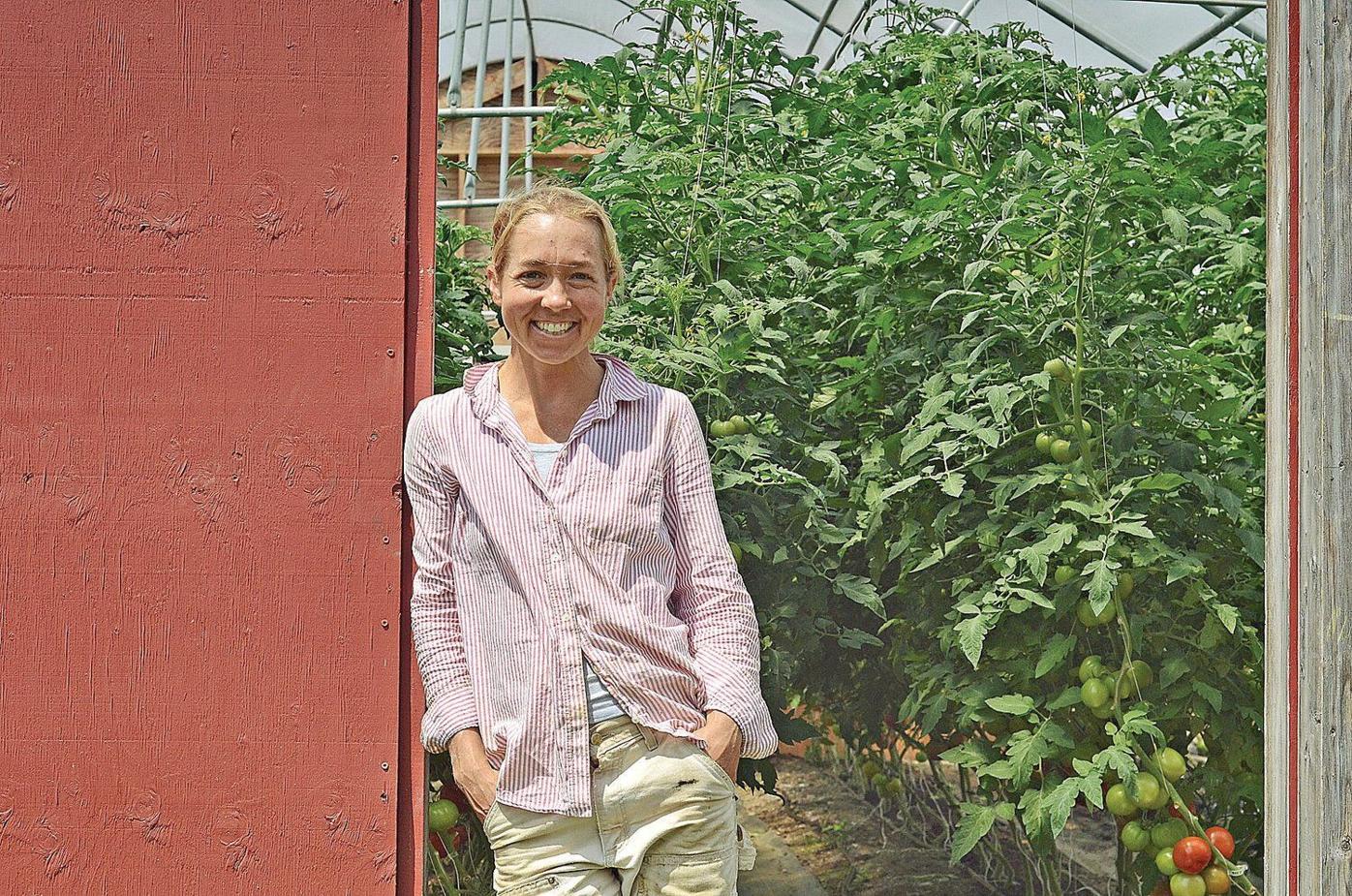 Lisa MacDougall runs Mighty Food Farm with the help of her fabulous crew! David washes and packs, leads crew, runs CSA, goes to Market in Bennington and keeps Lisa from forgetting things; Chris loves driving his transplanter, running the crew, and seeding in the greenhouses; Luke keeps our tractors running and is the general handyman and tractor driver; and our new CSA manager Ashley will ... Mighty Food Farm is a diversified vegetable and berry farm in Shaftsbury Vermont. We offer a 10 month CSA share. We are a FREE choice CSA. You choose your vegetables each week via our software program and pack your custom box/crate/bag for pickup! We are dedicated to our soil, our customers, and our environment. At Mighty Food Farm, the term "community-supported agriculture" applies to far more than the weekly food share program many have become familiar with. Community support has come in many ways, most notably when the farm's owner, Lisa MacDougall, wanted to buy land of her own.